[ TRIP IS CLOSED ]


Peru 2012 - Awakening to Joy Tour
Pre-Extension: Jungles of Peru
July 13–18, 2012
6 Day Itinerary
Day 1 Friday, July 13 ARRIVE IN LIMA
Today we arrive in Lima, spending the night in a charming airport hotel to prepare for our morning flight to Cusco. (Overnight in Lima)
Day 2 Thursday, July 19 FLY TO CUSCO
We take a morning flight to Cusco - the Naval of the Universe and Center of the Incan Empire. We are

picked up at the airport and begin our journey through the Sacred Valley and into the Peruvian cloud forest; stopping at several interesting places. Our destination is Quillabamba — the small capital town of the La Convencion Province — the largest province of Cusco. Known as the City of Eternal Summer, the soil is fertile and the climate pleasant – making it ideal for agriculture especially coffee, cacao bean, many fruits and tea. With access to the Megantoni Nature Reserve and surrounded by beautiful valleys and mountains of great ecological interest, Quillababa is truly a nature-adventure paradise.
We arrive late afternoon and take time to acclimate to this new world. We definitely are off-the-beaten path for this is not a common tourist destination! (Overnight in Quillabamba) (B, L, D)
Day 3 Sunday, July 15 MADRE SELVA LODGE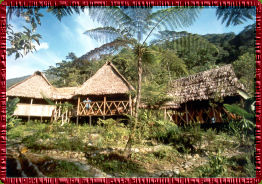 After a 40 minute drive up river from Quillabamba, we arrive at the "real" jungle and take a hike to the Madre Selva Lodge — a jungle eco-lodge — where we will be spending two nights. We learn about the history and importance of the area and take time to breath in the jungle air and listen to the sounds of this unique ecosystem — connecting us to our forgotten natural rhythms. Our bodies begin to remember this rhythm and gratefully join in.
Depending upon your soul's call, in the evening, you can continue to explore the area or choose to participate in a sacred medicine ceremony with the "vine of the soul" — Ayahuasca. We are prepared and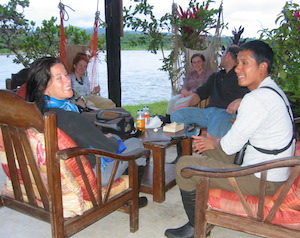 led by a special woman — Doctora Angela. She is a trained medical doctor and shaman/curandera (see her bio). (Overnight in Madre Selva Lodge) (B, L, D)
Day 4 Monday, July 16 MADRE SELVA LODGE
We continue to strengthen our connection with nature and Pachamama (Mother Earth). It is the time to fully embrace the life and sounds of the jungle for this area is home to diverse wildlife — cocks of the rocks, spectacled bears, deer, and monkeys are just a few of the forest inhabitants who may honor us with their presence. We are surrounded by a tropical paradise with flowers and jungle foliage, so bring your water shoes and let your inner child out to play! Choose between walks with our Bird-Watcher Guide, communing alone with the "lung of the Earth" jungle, bathing in one of the many waterfalls or for a small fee, participate in yoga or meditation, or massage. Whatever you choose, you begin to remember and experience your own natural vibration and rhythm.
In the evening your choice — snuggle in with the night sounds of the jungle or participate in another sacred medicine ceremony with Ayahuasca and Doctora Angela. (Overnight in Madre Selva Lodge) (B, L, D)
Day 5 Tuesday, July 17 QUILLABAMBA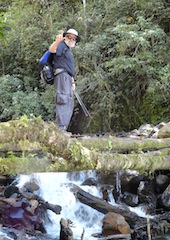 After breakfast, we walk down the river and out of the deep jungle to our bus to return to Quillabamba in time for lunch. In the afternoon, we experience the combined Andean and Amazonian culture by strolling through Quillabamba, stopping at the main square and market with some extra time to explore on your own. (Overnight in Quillabamba) (B, L, D)
Day 6 Wednesday, July 18 QUILLABAMBA to CUSCO
We breathe our last breath of velvet from the womb of the Earth and board our bus for Cusco. As we drive back through the majestic countryside, we revel in the memory of the jungle fragrances and our natural rhythms that have been restored. We take time to integrate all we have learned and experienced. We are transferred to the Taypikala Hotel and take time to adjust to the altitude and await the rest of our group who arrive tomorrow. (Overnight in Cusco at the Taypikala Hotel.) (B, L, D)

[ TRIP IS CLOSED ]
Peru 2012 - Awakening to Joy Tour
Pre-Extension: Jungles of Peru
July 13–18, 2012
Our Spiritual Guides and Leaders
Dr. Patty Luckenbach

Noted for radiating love, sincerity, and generosity of spirit, Dr. Patty Luckenbach is an epicenter of compassion. Her quiet strength is founded in an unwavering faith that banishes fear and instills a rare depth of peace and love.
She is a master storyteller and her dynamic and inspiring messages reflect her reverence for nature and for ancient spiritual principles. She speaks with the wisdom of the sages and the humility of Mother Teresa. Her creative teaching honors the integrity of nature and dedicated to fully enhancing others by teaching spiritual connection, which empowers spiritual growth for individuals and community.
Rev. Dr. Patty holds a Master's degree in therapeutic psychology and is also a Research Associate of Existential Metapsychiatry. She has been an Associate Minister of one of the world's largest metaphysical church, Mile Hi Church for over 22 years.
Dr. Angela Brocker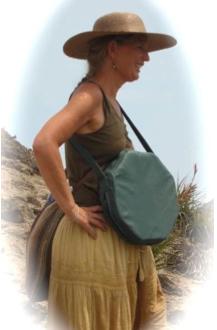 Doctora Angela Brocker was born and raised in Hamburg, Germany, until age 18 when she felt a pull to explore the American continent from the very north to the very south. It was a call of sorts...a call by the South American ancient culture. She settled in Peru where she married a Peruvian man and gave birth to three children.
Angela decided to study medicine and completed her studies in Mexico. When she returned to Peru, she couldn't imagine, nor would her conscious allow, working as a doctor in the conventional medical system. Someone asked her why, and she answered: "Birth and death are the two natural events we all go through; it is not humankind to go to a hospital for that. The beginning and the end of life has to be done at home, with health and in the company of our beloved ones. Then we will understand again what is life — good life — on our earth."
Spirit answered these words and some days later a woman called her to attend her home birth. That was in 1995 and it was the beginning of her actual work in Pakarii — "casa de nacimiento" — the house of birth. (www.pakarii.org)
To Angela, conventional medicine is very limited in how it handles two natural stages of life — birth and death. She found that in the indigenous cultures there is a natural relation to all kind of life and also the beginning and the end of life. In the Andean and Amazon cosmovision about life, there is no fear around the spirits and the spirit world. This resonated with her and pulled her deeper into the indigenous ways. She had the great honor to learn more going through different initiations like medicine ceremony, vision quest, sundance, moonlodge and sweatlodge.
Now Angela works in an integrated manner with the ancient and the modern medicine. She feels "we all come from a spirit world and we go back there. We all live in this world — this present time and space — and everything inside and outside is alive, everything has a spirit. The stone, the mountain, the river, the air ... all are our sisters and brothers; the sun is our father, the earth is our mother; the fire is our grandfather and the moon is our grandmother. So we can speak with them and we can learn from them. If we are open to listen then we can enter the sacred world and walk a sacred path."
Junia Gail Imel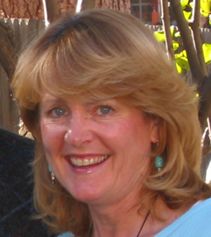 In 2002, Junia Gail Imel took a quantum leap. She left her MBA degree and successful twenty-five year leadership career in advanced technology and education to discover the world from a new perspective — her own intuitive awareness. Courageously following an inner call, she spent 6 months traveling solo in Peru where she was invited into ritual with the Q'ero, Shipibo and medicine men/women. There she spent time studying with indigenous shamans, curanderas, spiritual guides and mystics. Her life was changed forever.
During her first trip to South America, Junia participated in the Merrayabo Tsintikash Jiwiki Bewakani Ritual Ceremony — a ritual to heal the master plants of the world &Mdash; conducted by Shipibo–Conibo shamans. The shamans bestowed upon her, her Shipibo name "Inin Beka" which means "sweet smelling protective cloth." Since that moment, she opened to the calling and has become a master of holding sacred space so others can journey within; safely and fully protected.
And now she has merged her love of adventure with RIM® and her natural leadership into a unique travel experience called, Divine Adventures. Here one journeys to inner and outer worlds to unleash innate wisdom and genius. She recently led a sacred journey into Machu Picchu, Sacred Valley and Lake Titicaca and is looking to other exquisite trips in 2012 that combine service with personal expansion and transformation. (www.DivineAdventures.org, www.innermagician.com)