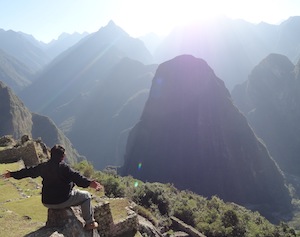 Jorge Luis Delgado
Dr Patty Luckenbach & Junia Imel
What do you feel when you look up to the stars? Vastness, mystery, wonder, awe? With the passing of 2012, the next Incan PachaKuti cycle has dawned illuminating mysteries of the Cosmos previously held behind the veil. Join me and two amazing spiritual guides - Jorge Luis Delgado and Dr. Patty Luckenbach - May 6-17, 2014 as we cosmically chart our course through Peru and create a mystical union with the Earth and the Heavens.
Jorge, a great Peruvian spiritual teacher, author and chacaruna, and Dr. Patty, a spiritual beacon whose connection and dedication to our Mother Earth and indigenous cultures is unsurpassed, lovingly guide you on this Divine Adventure to Commune with the Cosmos. Through daily spiritual practices, we deepen our awareness of Father Sky and Mother Earth to fully embrace 'As Above, So Below'. We begin to remember our heritage and feel the interconnectedness and Oneness of all life. Our hearts and minds open wider as we share in ancient rites of Peru and connect to the higher frequencies of the Universe. Designing our own mystical union, we unite and embody divine love knowing I AM that I AM!
Why is this an opportunity of a lifetime?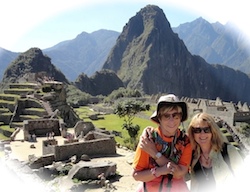 Guided by Jorge Luis Delgado, Dr. Patty and powerful Peruvian Elders
Commune with the Cosmos in sacred & pristine Power Places not frequented by tourists
Open and expand through Powerful Ceremonies & Initiations
Connect with the Ancient Ones at the Aramu Muru Interdimensional Portal - the place re-discovered by Jorge while following a dream
Soar on the backs of Condors through the mystical Andes
Dream your future into being floating in reed boats in Lake Titicaca
AND create our own mystical union with Mother Earth and Father Sky
Now is the time! We personally invite you to join us on this exclusive Divine Adventure into the heart and soul of our Universe where shifts and activations to new levels of awareness occur!