---

Uniting Heaven & Earth
In Sacred Peru
May 6-17, 2018
Peru is an extremely diverse country, with 11 ecological regions and 84 of the world's 117 unique "life zones". This Divine Adventure follows the path less traveled as we go off-the-beaten-path to explore ecological regions and cultures of Peru rarely seen by travelers!
Our adventure takes us south to the Paracas and Nazca regions - home to cultures that date back to 5000 BC. These complex societies in South America laid the foundation for later Andean societies, including the Inca. Their intricate and colorful textiles communicated their native beliefs and history.
We travel along the scenic Pacific Coast with its sparkling blue water bordering the sandy, rocky coastline. This spectacular contrast creates a unique environment known as the Paracas National Preserve and Ballestas Islands. This rivals the Galapagos with its extensive variety of birds, sea lions, turtles, dolphins and even penguins!
It is considered one of the richest and most uncommon ecosystems in the world!
This harsh, sandy, dry environment protected and preserved the Nazca Lines as well as the indigenous cultures' history. Here we fly high above the Earth to view some of the greatest archeological enigmas in the world! The Nazca Lines are geoglyphs that depict living creatures, stylized plants, 'imaginary' beings and geometric figures.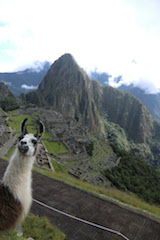 These figures transformed the land into a highly symbolic, ritual and social/cultural landscape. They are an extraordinary example of the magical-religious world of the ancient Peruvian societies.
Of course our time in Peru can not be complete without being in the Sacred Valley of the Incas! We spend time along the Urubamba River in a special 5-star hideaway as we explore ancient cities and spiritual centers of the re-known Incas, including the famed Machu Picchu. We immerse ourselves in the Inca's Earth based philosophies only to find our true selves! Join us on this unique 'low altitude' journey in Peru!
---

Munay Ki Rites


New Class Starts Sept 24
** With Junia Imel **
Groups Forming Now
in Colorado
Call for Details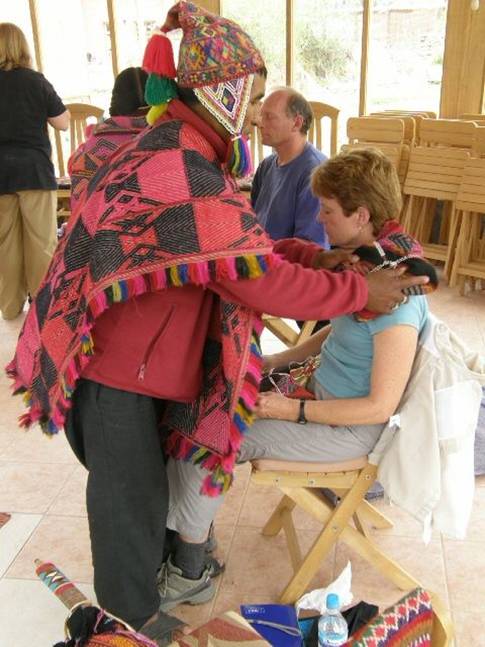 ~ The Next Step in Evolution ~
9 Rites Transmitted in 3 Sessions
Space is Limited!
TO SCHEDULE:
Junia@DivineAdventures.org
"[The Munay-Ki] rites are not only stages of initiation, but perhaps steps for the evolution of humanity. As nations fight for bits of territory and battle over land, we must find the wisdom to create peace among all peoples. As our space telescopes show us images of a vast and immeasurable Universe, we must find a human story that is inclusive of the stars. And as our ability to destroy the world increases, we are called to step up to the task of assuming stewardship for all creation.
In essence, the rites are about stewardship. They are not ego-awards or recognition of any kind of achievement, nor do they make anyone special. On the contrary, they make one uniquely unimportant. Only then, from a position of no-ego, can we truly be of service.
During their visits to the USA, the Inka pointed out that the rites were not for us individually; they were for others, to be shared. It has been my experience that they do not blossom unless we give them away with great Munay, with love."
Alberto Villoldo PhD
March 2007
---
CHECK BACK OFTEN - MORE DIVINE ADVENTURES UNDER DEVELOPMENT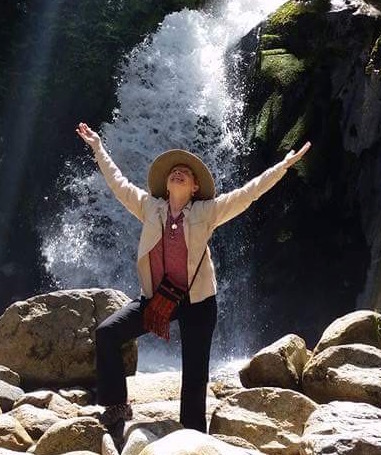 ---