---

Southern France

The Way of Mary Magdalen
Oct 1-9, 2017
Optional Extension Oct 9-11
With Dr Patti Ashley & Junia Imel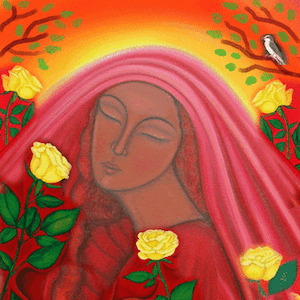 'Mary Magdalene of the Roses' Tile by Tanya Torres
www.tanyatorres.com
"When we understand the blueprint of the true Temple - the sacred, life-giving balance of male and female energies inherent in the cosmos itself and the symbolism that portrays the composite wisdom of antiquity – blessings will begin to flow like a gentle river into the parched lands of Earth...the desert shall bloom, Universal peace and well-being can be restored…" – Margaret Starbird
In a land filled with immense mystery, wisdom, beauty and magic, we follow The Way of Mary Magdalen to restore the lost Feminine and reunite it with its Masculine counterpart in a truly Divine reunion! Through the archetype of Mary Magdalen, we explore the history of the Divine Feminine, activate its energy within us, and integrate it with the Divine Masculine to deepen a sense of individual and collective wholeness, authenticity and oneness.
Come, join us on this transformational journey October, 2017 to the home of Mary Magdalen, the Black Madonna, the Holy Grail, the Cathars and the Knights Templar! The intrigue, the legends and the ancient wisdom guide us on this path to awaken personal Truth. It is here, amongst the stunning beauty of the French Pyrenees that we see, we feel, we know, we become…
---

Retreat & Renew
On a Sojourn to Peru
November 29 - December 8, 2017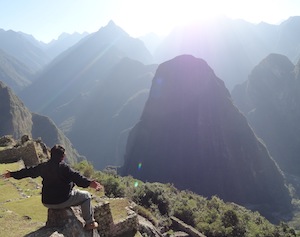 Are you exhausted, overworked and feeling overwhelmed? Is life moving so fast you cannot keep up? Are you yearning to live life more fully but feel stuck? As a result, you feel anxious about your future but can't find the clarity or courage to change it. Do you crave down time to enjoy life and pamper yourself but feel guilty that you should take care of everyone else first? Life, technology, work, kids, and family issues take their toll on powerhouse women. Even after taking care of it all, do you feel unheard, not seen and under-appreciated? I don't know about you, but I am tired. Isn't it time to ignite what is burning inside you to live a life by design rather than a life by default?
It IS TIME to CHOOSE YOU and gift yourself the freedom to reconnect, revitalize and refresh your mind, body and spirit!
Join us - transformation coach and filmmaker Bernadette Slowey of Burning JourneysTM; spiritual teacher and empowerment coach Christy Belz of Empowerment Coaching; and world renown Peruvian shaman Jorge Luis Delgado - on a sacred sojourn to retreat and renew in the mystical, magical land of Peru. Take time to relax and soak in paradise at the beautiful 5-star hotel nestled in Sacred Valley next to the tranquil Urubamba River. Snuggle up to the divine Mama Pacha – Mother Earth – and be nurtured by her healing powers. Celebrate your femininity and personal power under the 'supermoon' of 2017 as Mama Quilla – Mother Moon – showers you with her full moon energy during an ancient Incan ceremony. Let go, as you are expertly supported and guided on this journey back to your true self.
Once refueled, follow the Sacred Valley to the new Seventh Wonder of the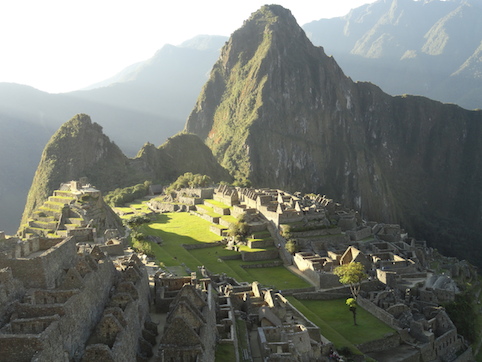 World - Machu Picchu – where the energy is amplified to incalculable proportions facilitating the embodiment of all that is YOU! Under the rising sun and a cascading waterfall, your inner voice is restored and your personal power and divine essence fully awakened. Life takes on a clarity like never before.
After this time out, you return home with renewed energy, a clear life vision and aligned with your true, authentic self .... ready to fly high in 2018. The world is waiting for you! Are you ready to hit the reset button and celebrate YOU?
---

Munay Ki Rites
** With Junia Imel **
Groups Forming Now
in Colorado
Call for Details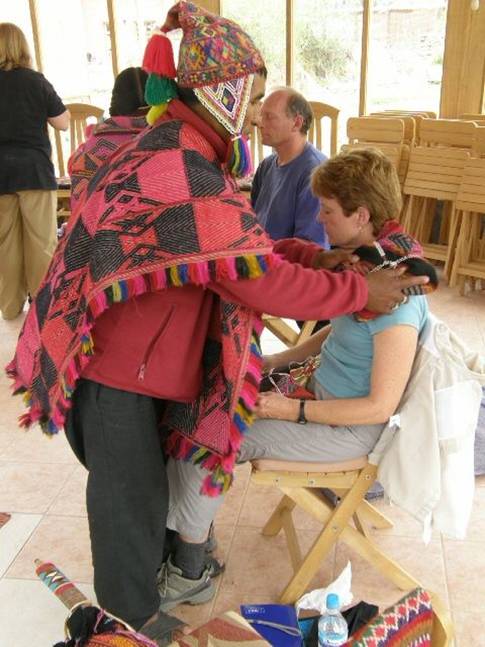 ~ The Next Step in Evolution ~
9 Rites Transmitted in 3 Sessions
Space is Limited!
TO SCHEDULE:
Junia@DivineAdventures.org
"[The Munay-Ki] rites are not only stages of initiation, but perhaps steps for the evolution of humanity. As nations fight for bits of territory and battle over land, we must find the wisdom to create peace among all peoples. As our space telescopes show us images of a vast and immeasurable Universe, we must find a human story that is inclusive of the stars. And as our ability to destroy the world increases, we are called to step up to the task of assuming stewardship for all creation.
In essence, the rites are about stewardship. They are not ego-awards or recognition of any kind of achievement, nor do they make anyone special. On the contrary, they make one uniquely unimportant. Only then, from a position of no-ego, can we truly be of service.
During their visits to the USA, the Inka pointed out that the rites were not for us individually; they were for others, to be shared. It has been my experience that they do not blossom unless we give them away with great Munay, with love."
Alberto Villoldo PhD
March 2007
---
CHECK BACK OFTEN - MORE DIVINE ADVENTURES UNDER DEVELOPMENT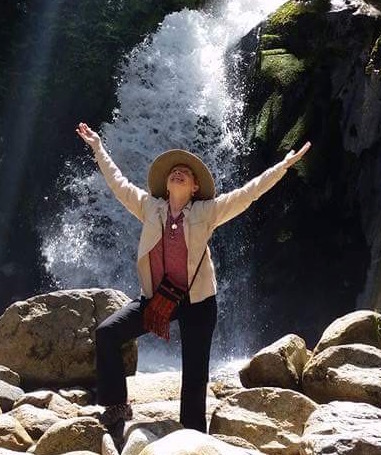 ---