---
Energizing Your Soul in Peru
September 17-30 2016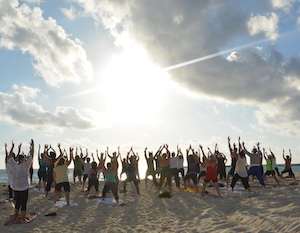 With Jorge Luis Delgado
Julie Kremer, Lily Kessler &
Junia Gail Imel

"When your Energy vibrates at a frequency that is in direct alignment with what the Universe has been attempting to deliver your entire life, you begin to live in the flow and true miracles start to happen." - Panache Desai
We personally invite you to re-energize your soul and shift to a higher frequency in the sacred, mystical land of Peru - September 17-30, 2016!
Guided by Jorge Luis Delgado – Peruvian mystic, teacher, & author – Julie Kremer – Universal Energy Life Coach, owner of Namaste Studio & Integral Hatha Yoga Instructor & Lily Kessler - founder of Blooming Life Yoga Studio + School & Yoga Teacher Trainer- our souls shine & express in the love & harmony of the Universe.
Join us on an adventure of a lifetime!
Information Web/Teleconferences:
What: Zoom Conference Calls on Energizing Your Soul in Peru
When: Thursday, May 26 at 6 PM MST
How from Computer: Join from PC, MAC, Linux, iOS or Android:
https://zoom.us/j/814214342?pwd=WP4153vuPvsTM1gXWu5QkA%3D%3D
Password: Energizing
How from Phone: Join from Telephone:
Dial: +1 415 762 9988 (US Toll) or +1 646 568 7788 (US Toll)
Meeting ID: 814 214 342

OR
When: Saturday, June 4 at 9 AM MST
How from Computer: Join from PC, MAC, Linux, iOS or Android:
https://zoom.us/j/495107542?pwd=WP4153vuPvsTM1gXWu5QkA%3D%3D
Password: Energizing
How from Phone: Join from Telephone:
Dial: +1 415 762 9988 (US Toll) or +1 646 568 7788 (US Toll)
Meeting ID: 495 107 542

---
A Journey into the Mother
~ Deep into the Jungles of Peru ~
August 23 - 31, 2016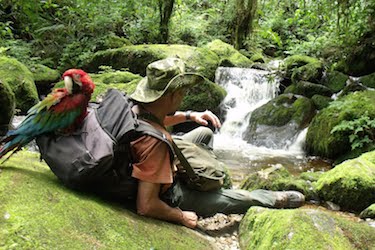 Dr Patty Luckenbach & Junia Imel
The Amazon basin is one of the last true, untamed frontiers in the world! Home to the Amazon rainforest, it is the most bio-diverse region on Earth with an ancient, pristine beauty that penetrates every cell and every sense. This unique rain / cloud forest is disappearing FAST due to the exploitation of this sacred land.
Thanks to Peru and UNESCO's foresight, a portion – known as Manú National Park or Parque Nacional del Manu - is being protected as a National Park and a UNESCO World Heritage Site. The park encompasses many ecological zones, thus creating one of the highest levels of fauna and flora biodiversity of any park in the world!
---
A Journey to the Heart of Peru
August 30- September 11, 2016
Message from Dr. Roger W. Teel, Senior Minister &
Spiritual Director, Mile Hi Church:
I am thrilled to announce a journey to the wonders and mysteries of Peru hosted by Drs. Patty Luckenbach and Kent Rautenstraus! This is a remarkable opportunity, not only because of the amazing and spiritually powerful destination, but also because it is an experience offered in recognition of Patty and Kent's 25+ years of heartfelt and powerful service to our beloved Mile Hi Church community. Register right away for this "bucket list" trip hosted by two great and joyous hearts! I am certain that it will be absolutely soul-stirring!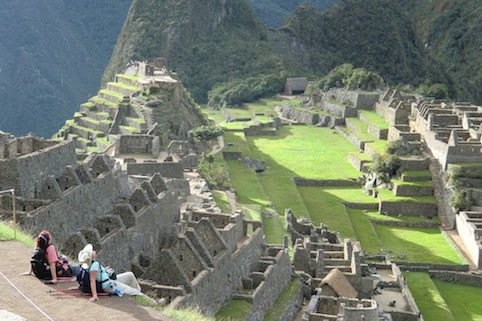 Jorge Luis Delgado
Drs Patty Luckenbach, Kent Rautenstraus &
Junia Imel
Mile Hi Church's Travel Ministry is excited to share the news of a custom-designed spiritual pilgrimage to the sacred and ancient lands of Peru, August 30 - September 11, 2016. This unique trip is 13-days in length and includes an expansive overview of the most awe-inspiring spiritual sites of Peru, including two days at Machu Picchu, the breathtaking 15th Century Inca city built atop the Andes mountains and now considered one of the "Seven Modern Wonders of the World"; the Sacred Valley, a spiritually-energetic and lush locale; Cuzco, ancient capital of the Incas; Lake Titicaca, the highest navigable lake in the world; and much more!
---
The Many Vibrant Faces of India
January 3-20, 2017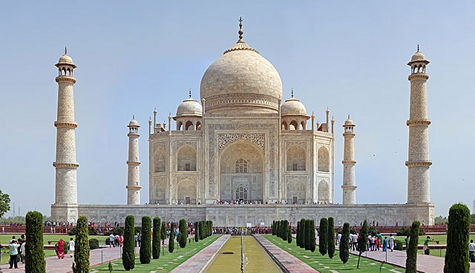 With Tour Leader Junia Gail Imel
&
Accompanied by Shilpi & Kumar Dandavati

India is the most vibrant place I have ever been - every sense is tantalized with the unlimited variety of philosophies, colors, smells, textures, and tastes!
Join us in January 2017 as we immerse ourselves in the local culture of northern and southern India!
Mark your calendars! Registration is now open!
Join us for:
'A Taste of India' Presentation
Saturday, July 16, 2016
3:00-5:00 PM
At the Home of Shilpi & Kumar
RSVP 303-349-2044
Hear ALL the details and
get your questions answered on
The Many Vibrant Faces of India!
Call Junia at 303-349-2044 to RSVP. You won't want to miss this!
---
Southern France

The Way of Mary Magdalene
September, 2017
With Dr Patti Ashley & Junia Imel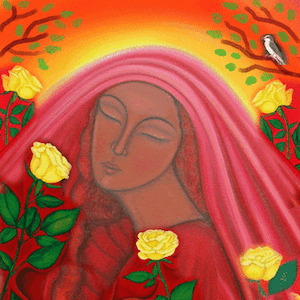 'Mary Magdalene of the Roses' Tile by Tanya Torres
www.tanyatorres.com
"When we understand the blueprint of the true Temple - the sacred, life-giving balance of male and female energies inherent in the cosmos itself and the symbolism that portrays the composite wisdom of antiquity – blessings will begin to flow like a gentle river into the parched lands of Earth...the desert shall bloom, Universal peace and well-being can be restored…" – Margaret Starbird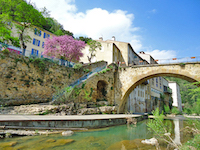 In a land filled with immense mystery, wisdom, beauty and magic, we follow The Way of Mary Magdalene to restore the lost Feminine and reunite it with its Masculine counterpart in a truly Divine reunion! Through the archetype of Mary Magdalene, we explore the history of the Divine Feminine, activate its energy within us, and integrate it with the Divine Masculine to deepen a sense of individual and collective wholeness, authenticity and oneness.

Come, join us on this transformational journey September, 2017 to the home of Mary Magdalene, the Black Madonna, the Holy Grail, the Cathars and the Knights Templar! The intrigue, the legends and the ancient wisdom guide us on this path to awaken personal Truth. It is here, amongst the stunning beauty of the French Pyrenees that we see, we feel, we know, we become…
---

Munay Ki Rites
** With Junia Imel **
Groups Forming Now
in Colorado
Call for Details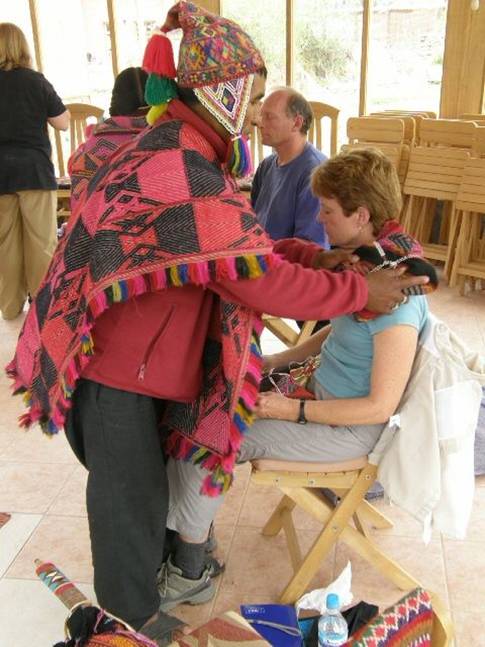 ~ The Next Step in Evolution ~
9 Rites Transmitted in 3 Sessions
Space is Limited!
TO SCHEDULE:
Junia@DivineAdventures.org
"[The Munay-Ki] rites are not only stages of initiation, but perhaps steps for the evolution of humanity. As nations fight for bits of territory and battle over land, we must find the wisdom to create peace among all peoples. As our space telescopes show us images of a vast and immeasurable Universe, we must find a human story that is inclusive of the stars. And as our ability to destroy the world increases, we are called to step up to the task of assuming stewardship for all creation.
In essence, the rites are about stewardship. They are not ego-awards or recognition of any kind of achievement, nor do they make anyone special. On the contrary, they make one uniquely unimportant. Only then, from a position of no-ego, can we truly be of service.
During their visits to the USA, the Inka pointed out that the rites were not for us individually; they were for others, to be shared. It has been my experience that they do not blossom unless we give them away with great Munay, with love."
Alberto Villoldo PhD
March 2007
---
CHECK BACK OFTEN - MORE DIVINE ADVENTURES UNDER DEVELOPMENT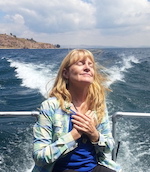 ---