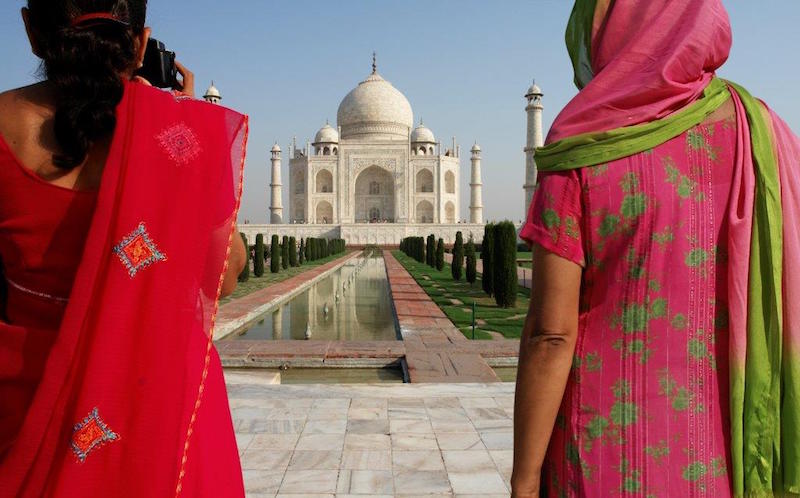 Like the Hindu god Brahma, India is One Nation with countless faces to discover! A culture rich in ancient heritage and new found freedoms! A land filled with richly diverse landscapes and mystical charm! A melting pot for traditional culture and modern experiences!
India is truly inspiring in its vast contrasts and colorful chaos - yet its heart remains indelibly humble, and its soul invariably welcoming. With over 5000 years of history created by numerous dynasties, philosophies, cultures and religions, no other place on Earth nourishes cultural diversity, personal freedom and harmonic living than India! Sages, philosophers and spiritual leaders/seekers have been called here to find sanctuary and enlightenment. And so are we!
We have arrived! We boldly step forward immersing ourselves and tantalizing our being in this land of a million dreams - INDIA!
Join us January 3-20, 2017 as we immerse ourselves in the local culture of northern and southern India!
Mark your calendars!



Registration closes November 2!
Register NOW...
You won't want to miss this!

Junia Gail Imel

Junia Gail Imel is the owner and operator of Divine Adventures. She is considered a premier tour advisor for divine journeys around the world. She earned this designation when she began creating magical divine adventures for others after her own journey to learn to live her life as a Divine Adventure.
In 2002, Junia took a quantum leap. She left her MBA degree and successful twenty-five year leadership career in advanced technology and education to discover the world from a new perspective — her own intuitive awareness. Courageously following an inner call, she spent 6 months traveling solo in Peru where she was invited into ritual with the Q'ero, Shipibo and medicine men/women. There she spent time studying with indigenous shamans, curanderas, spiritual guides and mystics. Her life was changed forever. . .
During her first trip to South America, Junia participated in the Merrayabo Tsintikash Jiwiki Bewakani Ritual Ceremony - a ritual to heal the master plants of the world - conducted by Shipibo-Conibo shamans. The shamans bestowed upon her, her Shipibo name "Inin Beka" which means 'sweet smelling protective cloth.' Since that moment, she opened to the calling and has become a master of holding sacred space so others can journey within; safely and fully protected.
And now she has merged her love of adventure and her natural leadership into a unique travel experience called, Divine Adventures. Here one journeys to inner and outer worlds to unleash innate wisdom and genius. She leads sacred journeys for groups or individuals into various places of Peru including Machu Picchu, Sacred Valley, Lake Titicaca and Amazon as well as other sacred places around the world. She is planning other exquisite trips in the future that combine service with personal expansion and transformation. (www.DivineAdventures.org)

Price of Tour
Price per Person in US dollars for the 18 DAY / 16 NIGHT Journey:
Double Occupancy: $4,644
For Single Occupancy: ADD: $1,150

Register by November 2, 2016
(NOTE: Price includes land journey with Intra-India flight; international flights are NOT included)  
Price includes:
A fully guided tour featuring specialized bi-lingual guides and group leader, Junia Imel
Accompanied by India born friends Shilpi & Kumar Dandavati
16 nights of lodging at 3-5 star* hotels including availability for early our morning arrival and late night departure
Group transportation to and from airports
All land transportation within India (bus, train, boat, elephant)
ALL MEALS noted in itinerary: daily breakfasts, 12 lunches and 14 dinners
Guided ceremonies and rituals
All entrance fees for group excursions listed in itinerary
Kathakali Dance Show
Jeep ride to visit Tea Factory in Munnar
Elephant Ride at Amer Fort in Jaipur
Two Game Drives in Ranthambore National Park
Train from Ranthambore to Bharatpur on Jan Shatabdi Express Train
Basic gratuities for group travel (i.e. drivers, bell boys, tips for group dinners, Indian guides)
Price does NOT include:
International airfare from home city to Kochi and from New Delhi to home city
Travel and Trip Cancellation Insurance (REQUIRED)
Valid Indian Visa (Required for all non-Indian passport holders)
Airport departure taxes
Other meals not noted & all beverages
Additional gratuities for exceptional service and for services beyond group travel (i.e. room maids)
Miscellaneous expenses (i.e. phone calls, laundry, personal expenses, shopping)
Limited space - so reserve your spot today!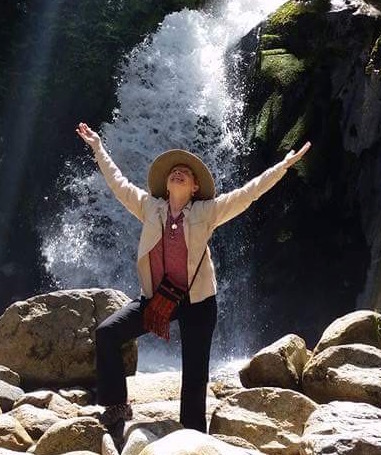 Questions? - Contact Junia
Junia@DivineAdventures.org
303-349-2044